ABOUT US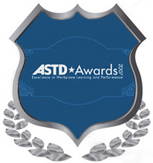 Founded in 1997, TrainingFolks provides Fortune 1000 companies with blended learning solutions that maximize the effectiveness of their learning initiatives. We work quickly and effectively to provide clients with the most cost effective, innovative and performance based solutions for their specific training needs. Our comprehensive and detailed approach to training and consulting has earned TrainingFolks the reputation as an industry leader.
TrainingFolks partners with clients to assist with a variety of business challenges such as:
Conversion of Instructor-led training to web based training
Updating and upgrading existing eLearning content
Custom courseware development
Blended learning strategies
LMS/LCMS content integration
From course conversions or upgrade requests to sizeable eLearning development initiatives, TrainingFolks will spend the needed time to ensure a successful partnership with each client. We understand the challenges and opportunities associated with eLearning development and are committed to assisting you through each and every phase.
Visit our Corporate Site to view our other service offerings.

ELEARNING REQUEST

CLIENTS